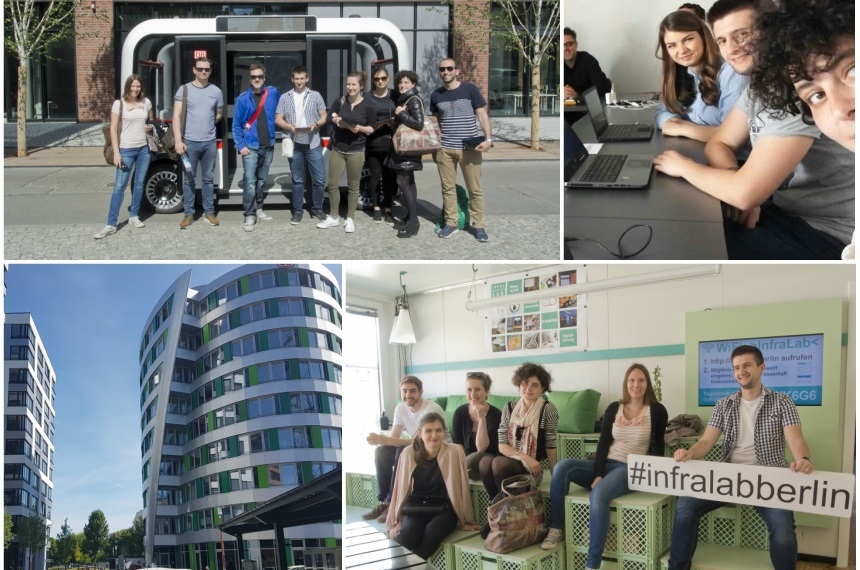 STUDY TOUR
The Responsible City: Circular metabolism of Berlin study tour during second Hi4CSR Learning Activity in Berlin
Circular economy concepts and initiatives have been playing an increasingly important role in the preservation of environment and ecology. Topic Stimulating the Processing of Used Materials as an integral part of the Hi4CSR Learning Activity included a one day study tour with the theme The Responsible City: Circular metabolism of Berlin, since the host city of Berlin is at the forefront when it comes to sustainability, innovative circular economy solutions and green initiatives. It has consistently ranked among the world's most sustainable cities especially in the field of innovation and has been named the start-up capital of Europe.
A study group included a visit to emerging Berlin start-up scene, where the members of the consortium had a chance to experience encouraging practices first-hand, from computer recycling to the concept of upcycling, innovation in processing of used materials and new ways of waste management. The tour included the visit to the EUREF-Campus, a smart urban district and a pilot project serving as a home base for companies, start-ups and initiatives working in the fields of energy, sustainability and networked mobility.

Malgorzata Olesiewicz of Green City Solutions presented the City Tree, an innovative product which combines the IoT technology with biological properties of certain moss cultures into an intelligent and natural air filter for cities. Julia Marczi of InfraLab Berlin presented the long-term project in which six major infrastructure companies (BSR, BVG, BWB, GASAG, Vattenfall and Veolia) are working together in order to contribute to urban development and implement smart city projects in close cooperation with politics, industry and science.

Simone Kellerhoff from Material Mafia, small initiative based in the district of Berlin-Kreuzberg, showed new innovative and creative ways of upcycling and reuse of used materials and the importance of waste reduction through redistribution and education. Find out more about this part of the study tour here.