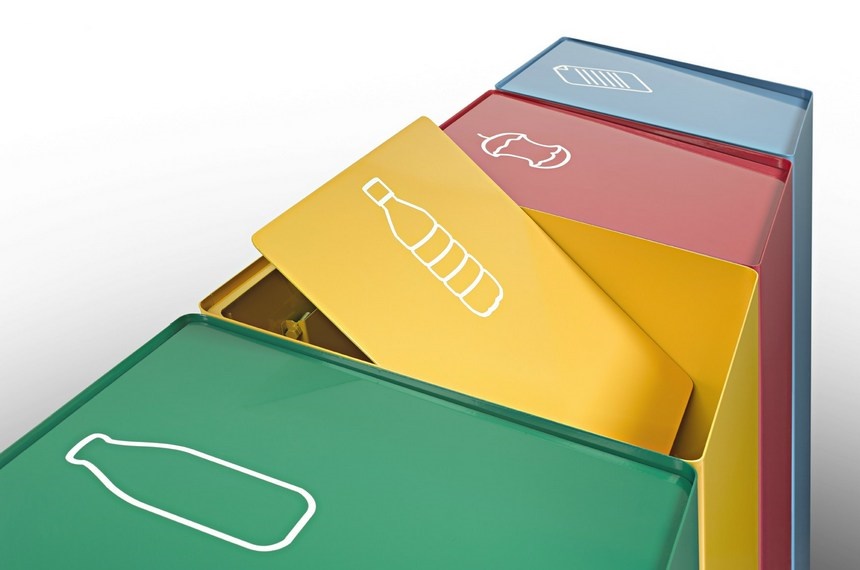 Prelog: Best practice in sustainable waste management in Croatia
European Union has established an ambitious waste management strategy in its Action plan for the Circular Economy, which includes recycling 65% of municipal waste and 75% of packaging waste by 2030 while reducing landfilling rates to maximum of 10% of municipal waste and banning the landfilling of separately collected waste altogether.
Unfortunately, Croatia's landfilling rates are generally very high compared to the EU average: Eurostat data shows that in 2013 landfilling rates were as high as 85% while recycling rates were as low as 16%, especially in relation to the EU average recycling rates of the same year, which were 44%.
In addition, according to the 2015 European Commission report, which analysed the separate collection schemes in 28 European capitals, Croatian capital Zagreb has ranked the lowest out of all. For example, while average waste generation in 28 EU capital cities is around 445 kg per capita of municipal waste, Zagreb's value of 386 kg per capita is 13% lower than the EU average. Accordingly, separate waste collection in Zagreb is less than 5 kg per year per capita of various waste fractions (in total only 1.1% of total waste generated per inhabitant), which is far below the European average of 108 kg per capita.
Things get even more alarming when we take into consideration the fact that the city of Zagreb generates as much as 21% of total waste in Croatia, according to a 2017 article by Ribić, Voća and Ilakovac.
However, there are several Croatian municipalities with waste management system so advanced that they surpassed not only national recycling rates, but also the European average.
The seven municipalities from Lower Međimurje region, including the city of Prelog and the districts of Goričan, Donji Kraljevec, Sveta Marija, Donji Vidovec, Donja Dubrava and Kotoriba, have in recent years established themselves as international leaders in sustainable waste management.
In February 2016, following several years of separate waste collection and recycling, the city of Prelog and six surrounding municipalities signed the European Zero Waste 2020 strategy and have commited to meet the goal of 70% separately collected waste by 2020, at the conference in Prelog which was organized by Friends of the Earth Croatia, the leading Croatian environmental NGO and a national coordinator of the Zero Waste Europe Network.
According to the study conducted by Friends of the Earth Croatia, this has resulted in more than 3 300 000 kilograms of recyclables, higher employment rates and lower utility bills for their inhabitants in 2016. Households have reduced waste disposal from 98.8 kg to 89.95 kg per capita per year. Also, the share of separately collected waste is 56.27% of the total amount of waste, which is not only above the Croatian average (16%) but also significantly above the European average as well (44%).
This all goes to show that local authorities can achieve great results in sustainable waste management, especially through collaboration with NGOs, international networks and local communities, and advocates a multi-stakeholder approach in achieving a successful transition to a circular economy.
Sources:
http://eur-lex.europa.eu/legal-content/EN/TXT/?uri=CELEX:52015DC0614
http://ec.europa.eu/environment/waste/framework/pdf/Waste Summary_HR.pdf
http://ec.europa.eu/environment/waste/studies/pdf/Separate collection_Final Report.pdf
http://zelena-akcija.hr/en/programmes/waste/foe_croatia_got_zero_waste_in_croatia_moving_7_municipalities_adopted_zero_waste_strategy
http://zelena-akcija.hr/en/programmes/waste/first_zero_waste_in_croatia
https://bib.irb.hr/datoteka/851494.Paper_Ribic_et_al.pdf
Author: Ivan Petarčić (RRiF-plus d.o.o.)