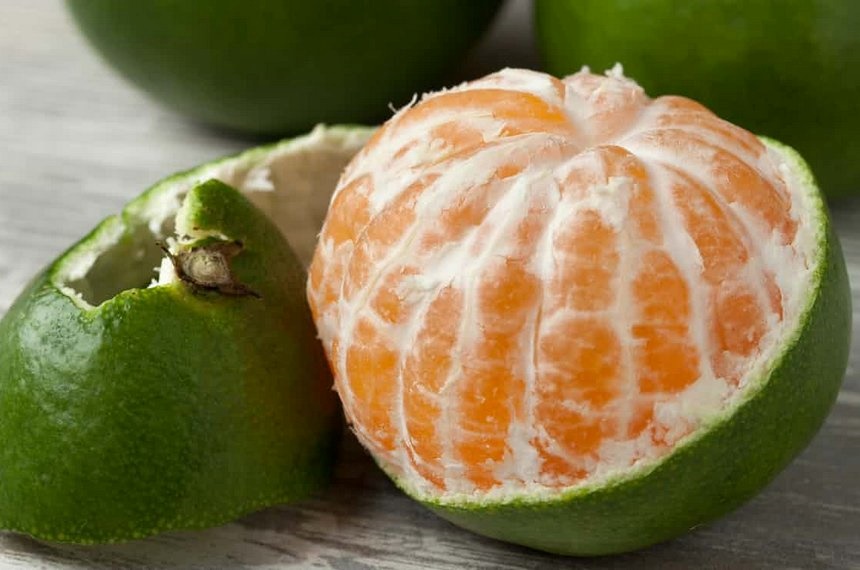 Green is the new Orange
Tesco, the UK's largest supermarket chain, has recently announced that it will be selling green mandarins (tangerines, clementines and satsumas are all considered mandarin oranges). Tesco sells 15 million 600g of satsumas bags and 75 million bags of clementines a year. Usually orange and easy to peel, mandarins have turned green this year (or rather, stayed green). Mandarins initially grow as green fruit but turn orange once the weather cools in autumn. However, the persisting warm weather has failed to turn the normal colour. Tesco is the first UK supermarket to relax its quality specifications and sell these green mandarins. Not only is this saving millions of tonnes of food waste, but it is also saving producers' businesses. These wonky mandarins should not put off consumers, because they taste just as good and are as easy-to-peel as orange mandarins.
Why on earth are we talking about green mandarins? Good question – the truth is, Tesco has made a big deal out of this news. Tesco's reputation has been rotting away slowly due to big scandals, such as the horsemeat scandal in 2013. Most recently, Tesco deducted £3.4 million from plastic bag charges that is designated to charity donations in order to cover administrative costs. Therefore, it is implementing many corrective campaigns in order to redeem its reputation. Tesco is now reaping the benefits from these campaigns - its market share has increased for the first time since 2011. Other campaigns include the Perfectly Imperfect food range, which sells wonky shaped or sized fruit and vegetables.
Tesco wasted 59,400 tonnes of food in 2016, of which 30,000 tonnes is believed to be edible. This is only 1% of the amount of food it handles. However, Tesco (and other supermarkets) are indirectly causing large mountains of food waste up in its supply chain. UK supermarkets have been criticised for contributing to the UK's high food waste mountain. Many blame their rigid implementation of quality specifications that force producers to discard edible food before selling it on.
Here lies part of the answer to our initial question - 'Why are we talking about green mandarins?' Through this announcement, Tesco is sending a clear message to producers that supermarkets are relaxing their specifications. The announcement also impacts our households, encouraging us to buy wonky fruit. Supermarkets have a responsibility to encourage consumers to be less obsessed with size and shapes of fruit and vegetables.
We can all rest assured that wonky green mandarins are still a delicious and easy source of vitamin C.

Author: Xavier Lewis Rodriguez / Bridging to the Future